Meet the BDL-2. Designed for indoor use, the BDL-2 is our first Class 3A laser. With output of 5mW this green laser is considered eye safe.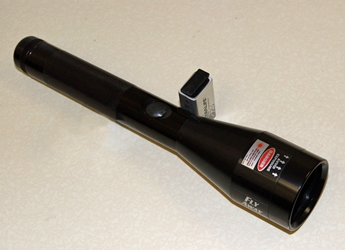 With output of 5mWatts the BDL-2 is considered to be eye safe making it ideal for chasing birds out of indoor locations or outdoor locations where the chance of accidental contact with people is much greater.
The BDL-2 sells for $749 and is available with optional horizon limiter (shuts off automatically if the beam is pointed towards the sky) and optional red dot sight, shown below.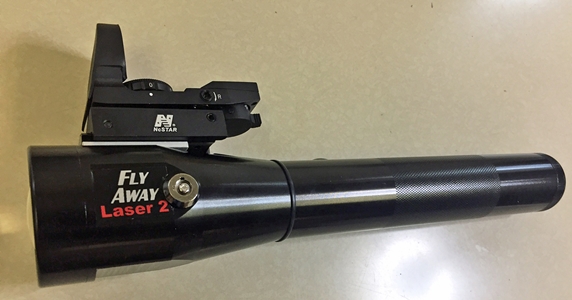 It has long been our dream that our Fly Away laser line would make safe, effective, bird control available to everyone.
Because of increased sales (thank you) we are now able to double production runs and reduce cost to manufacture, allowing us to announce the following price reductions for our Fly Away lasers:
30mWatt green – model # BDL-1 – price $475 – effective range 1Km                   50mWatt green – model # BDL-50G – price $975- effective range 3Km                                          (effective range shown is for optimal conditions)
Thank you again for making this possible – we believe the ability to offer this pricing will make the units affordable around the world and to casual users here at home.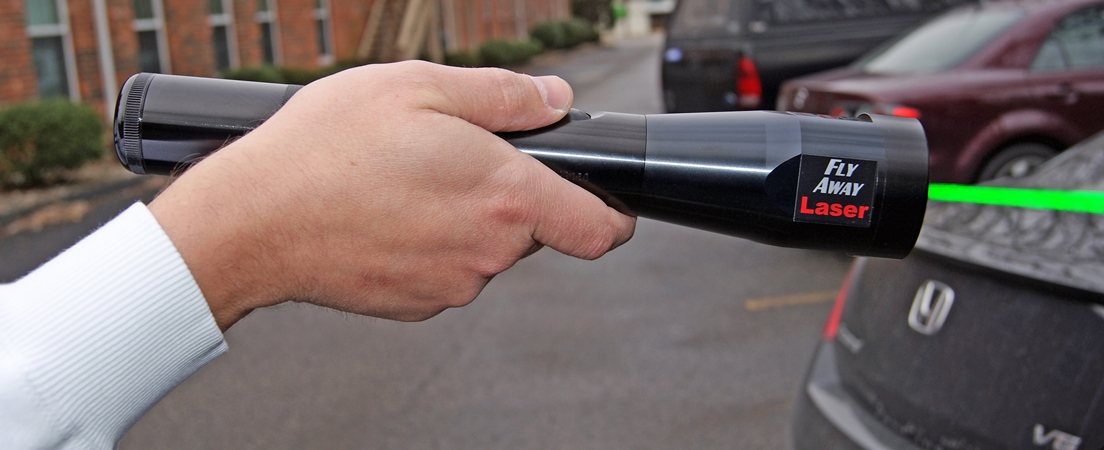 What Makes Our Avian Dissuader & Fly Away lasers So Effective?
High Power Output
Assures long range effectiveness (up to 3 miles, depending on model) and brightness that is hard for birds to ignore.
Large Beam
Ability to generate a beam circle that ranges from several inches to several feet means that birds cannot hide from it.
Quality
These patented products aren't just remade laser pointers; Our Avian Dissuaders & Fly Away lasers are specially designed and engineered for bird control.